Submit
Open to submissions March 31, 2022 (Issue 12).

We accept poetry and prose and aim to publish the best of each genre. We look for subversive and bold voices; thought-provoking pieces that seek to illuminate a truth for the reader. We are proud to publish never before published, emerging, and established writers and poets. We enjoy reading and printing both English and Spanish language pieces. We publish once a year.
Please note that you cannot be published in two consecutive issues unless they are nonfiction submissions.​ i.e. if you submitted poetry/fiction the first time around, you can only submit nonfiction for the next issue. Do not submit more than once per submission period unless the editor requests to see more work.
Note: We prioritize works by Black, Brown, and people of color artists, writers, and poets.
We do not accept work that sustains the traditional white literary Western canon that has continuously ignored and poised itself as an authority over the voices of the oppressed. We do not give a voice to stories from the perspectives of cisgender, heterosexual, white, upper-class males that continue this tradition. We also do not give a voice to feminist works that only consider white female perspectives.

POETRY: No more than 1-5 poems in one document (not in separate files)
FICTION: 1 short story at 3,000 words maximum​
FLASH FICTION: No more than 3-5 pieces in one document (not in separate files)​
NONFICTION (memoir essays, critical essays, book reviews, & interviews): 1 piece at 3,000 words maximum​​
Including a short bio (30-50 words) is optional. Social media links accepted.​ Any of the following formats will be accepted (No ZIP files accepted):
Microsoft Word doc (preferred)
Text in an email (be aware of poetry formatting)
Photo of a handwritten work (must be legible)
PDF (do not use for complicated formatting)
Where to submit: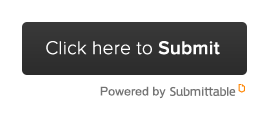 or send to: submissions@drylandla.org
Issue 12 Deadline: Open to submissions March 31, 2022
Deadline: May 4, 2022
Previously Published Work: We do not accept previously published work.

Publishing Rights: Acceptance grants us non-exclusive North American Serial Rights in print and digital format. This means we do not own anyone's work, therefore the author may republish the work elsewhere after publication.

Response Times: Please expect a response time of 1-2 months. Feel free to check with us after the 3-month mark. We are a volunteer-based journal; your patience is appreciated.

New 2022 Payment Guidelines:
Poetry
$25 for one (1) accepted poem; $50 for two (2) accepted poems; $75 for three (3) accepted poems
Fiction
$100 for one (1) accepted short story
Nonfiction
$100 for one (1) accepted essay, book review, or interview
Contributors receive a digital copy of the issue. Only contributors in the Los Angeles area receive a print copy.
Simultaneous submissions accepted. Please alert us when accepted elsewhere.
---
HOMBRE LOBO:
Are you a Xicanx? Have you ever had a supernatural experience? Share your spooky story with us for our Hombre Lobo book series. We are currently working on our second collection of stories coming out in February 2021.
Word Limit: 1,500 words max.
Click here for the submission form
---
Submissions for El Blog
Got a Book Review you'd like to share? A Q&A with a writer people should know about? Send us your pitches! We are always looking for captivating features to post in El Blog. Read through some of the features on our website so you can get a sense of what we look to publish.
Send your pitches to viva@drylandla.org
---
Acknowledgements
This project is supported by Critical Minded, an initiative to invest
in cultural critics of color cofounded by The Nathan Cummings
Foundation and The Ford Foundation.